BREAK Journaling (in progress)
Designing for a persona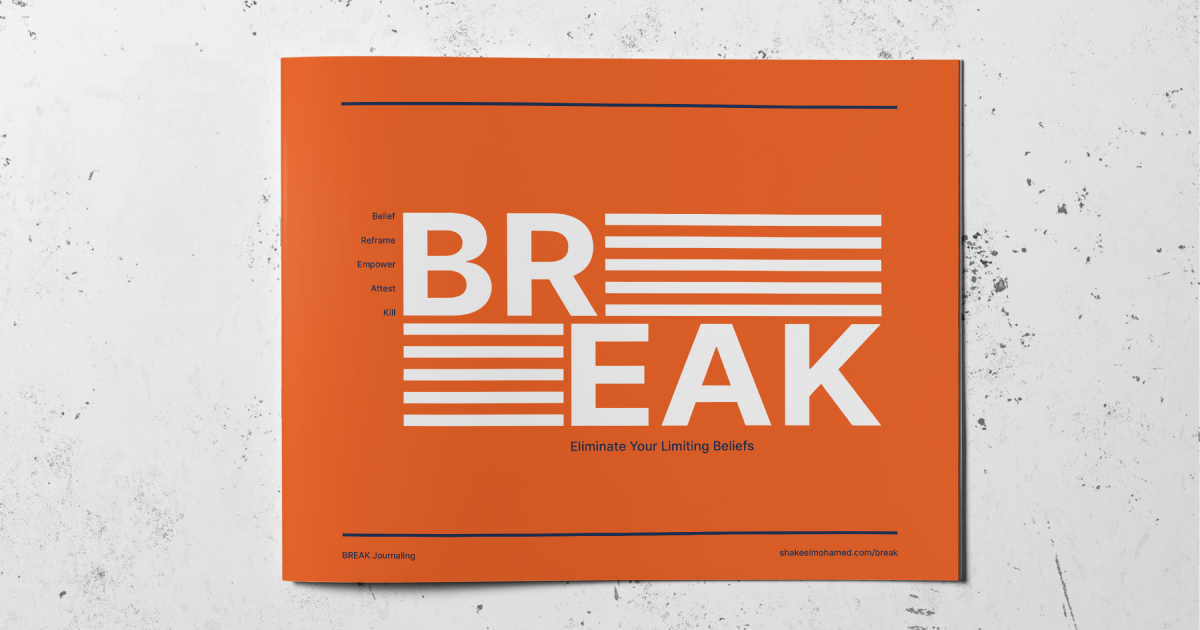 BREAK is a journaling process I created while on vacation in Thailand just before the pandemic in February 2022. Days after a stressful project, I noticed myself ruminating on negative thoughts that I knew to be untrue.
On the trip I noted all the limiting beliefs I observed and a fact or two to disprove them. After a few days of this, my anxiety subsided. I drafted this five-step process on my last night of vacation, knowing it was special.
The Journal Steps
Belief: State the limiting belief
Reframe: How could you describe this situation without judgment?
Empower: What is an empowering alternative belief?
Attest: List facts that disprove the limiting belief
Kill: What can you do to totally eliminate the limiting belief?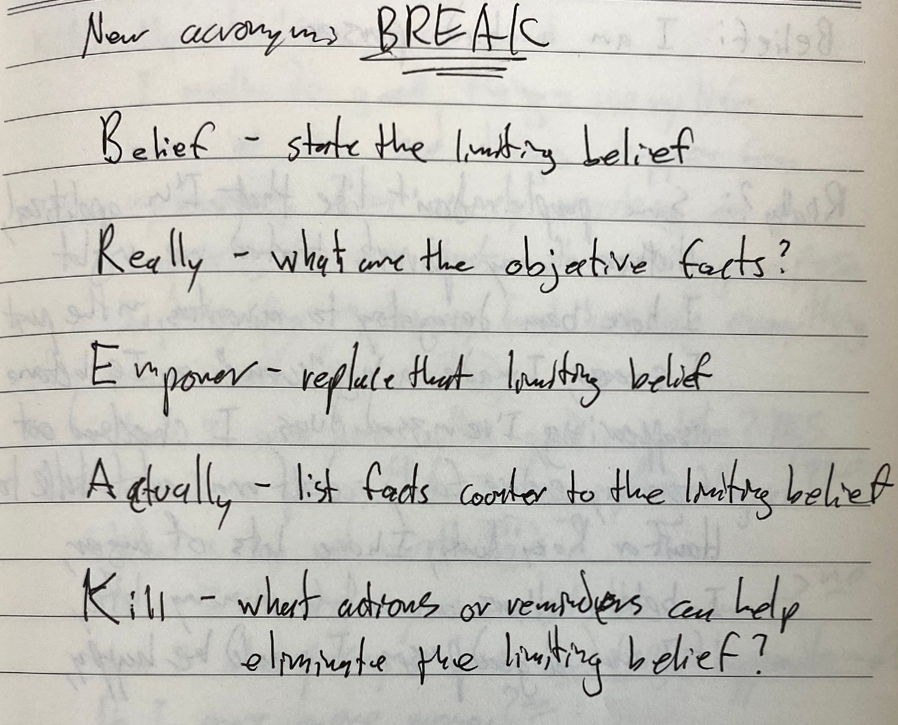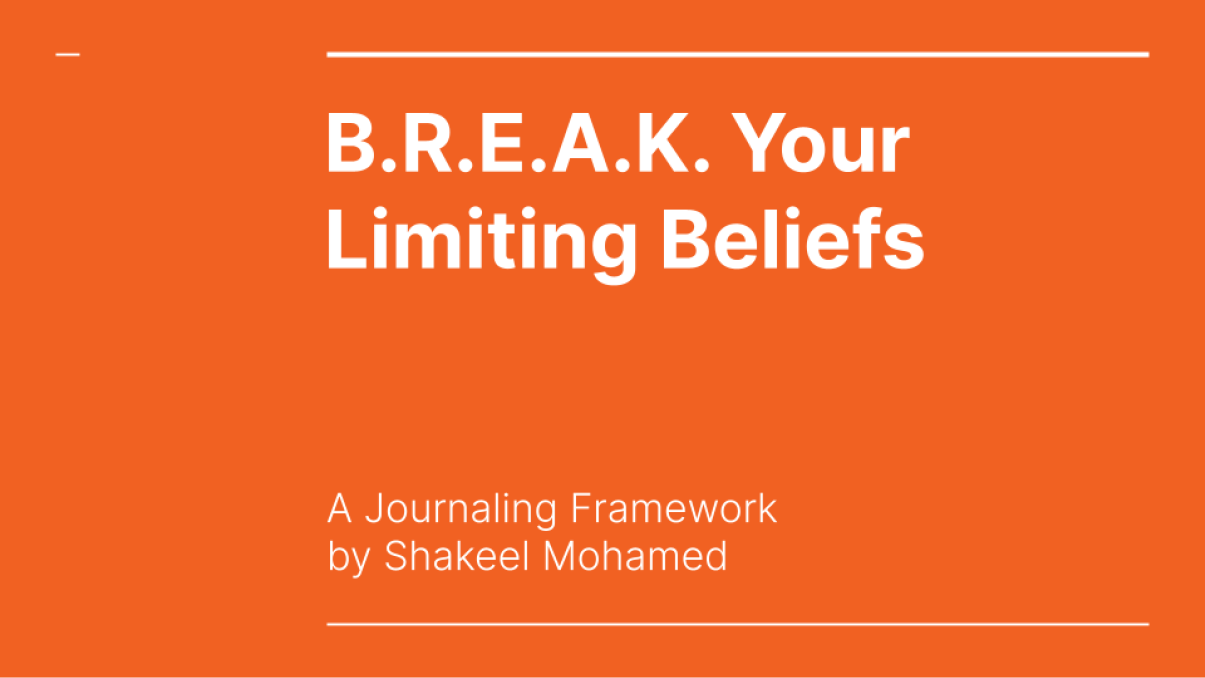 Target persona
The pandemic triggered mental health issues for many people. I used the BREAK process repeatedly to keep my emotions in check throughout the summer of 2020. I shared my BREAK steps and vacation anxiety example with some close friends and a few found it helpful.
I defined this persona based on conversations with my friends, hoping to improve BREAK. In doing so, I made a clear picture of the kind of person BREAK could help. I uncovered a few ways to access the framework through these conversations, initially as a slideshow, but a guided workbook would be the most helpful.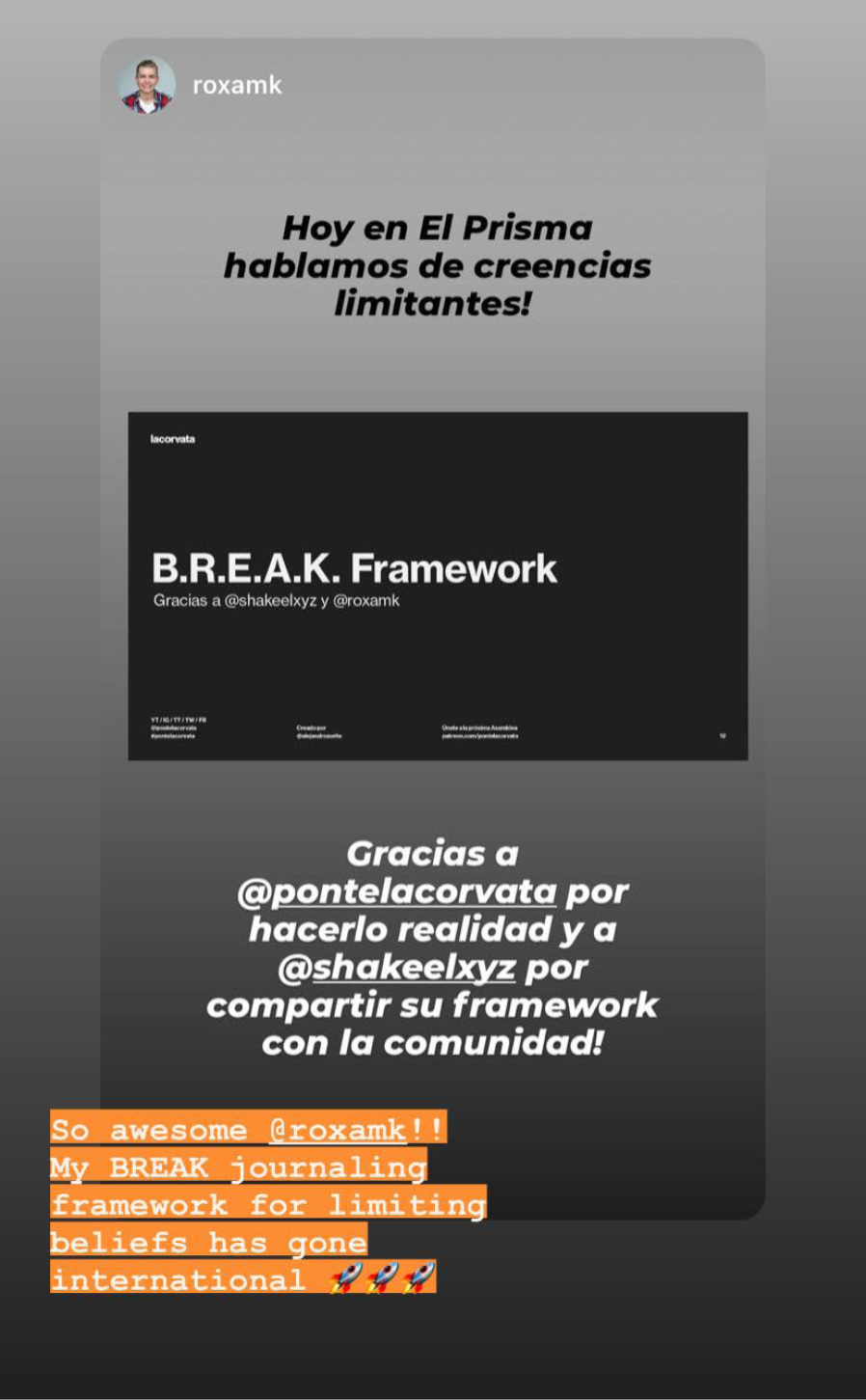 Demographics
26, female
Lives in Dallas, TX
Business analyst
Annual income: $80k
Pakistani American
Story
Living with roommates
Recent break up
Immigrant trauma
Bullied until high school
Fitness journey after college
Needs
Confidence
Self-advocacy
Learning to set boundaries
Open her heart again

The Booklet
Page dimensions: 11" x 8.5", US Letter size
I chose to design a physical booklet for many reasons, and the primary one is to learn about the process of designing a booklet. It's easy to download PDF workbooks and forget about them in the downloads folder (I'm guilty of this myself). I continued using BREAK because I had a dedicated notebook for it.
Each of the five steps is accompanied by a typographic image, an explanation of the step, and an example.The BREAK booklet concludes with a journaling worksheet to guide the reader through the process for their own limiting beliefs.
As of January 2022, this booklet design is a work in progress. Through the Faces from Places support group I started in 2021, I have facilitated short BREAK workshops to guide our members through the process.
One member of the group has already translated the framework into Spanish. With another group member, I plan to present a BREAK workshop with the Small Business Administration in Arizona sometime in 2022.
Sketches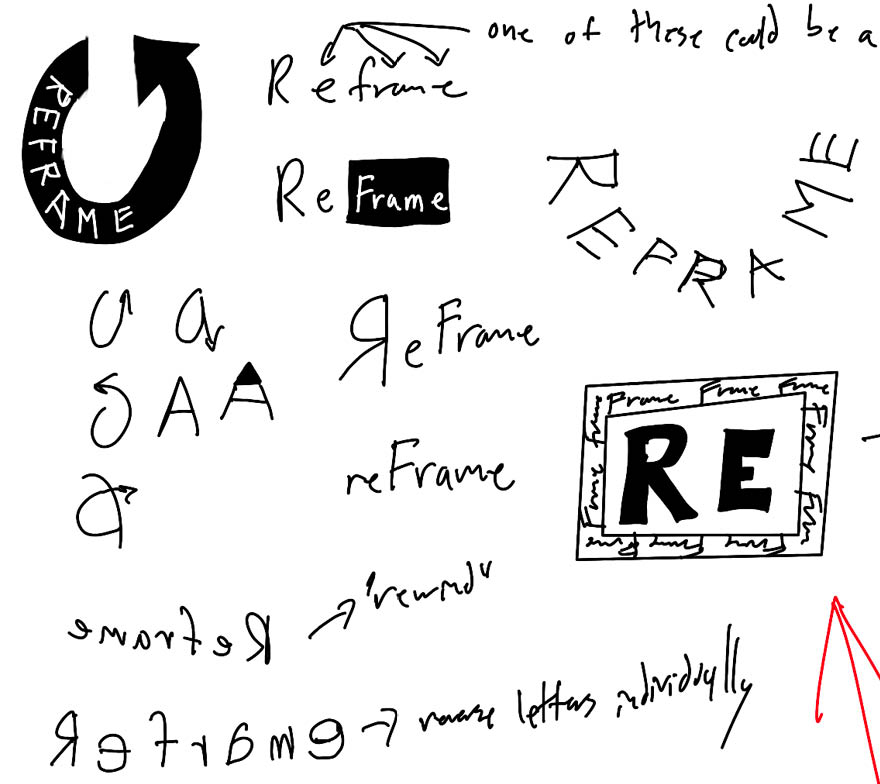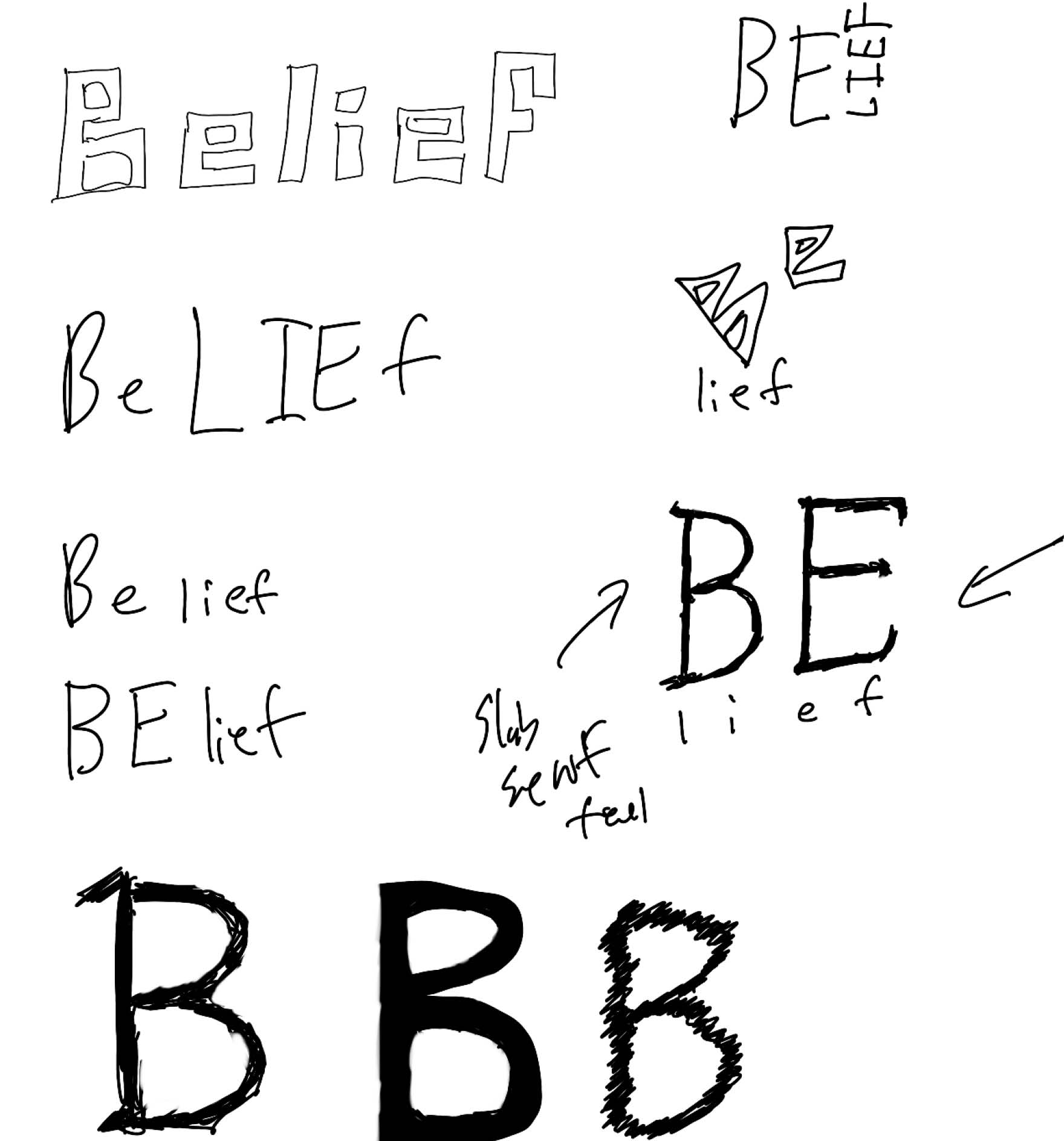 Workbook Spreads (in progress)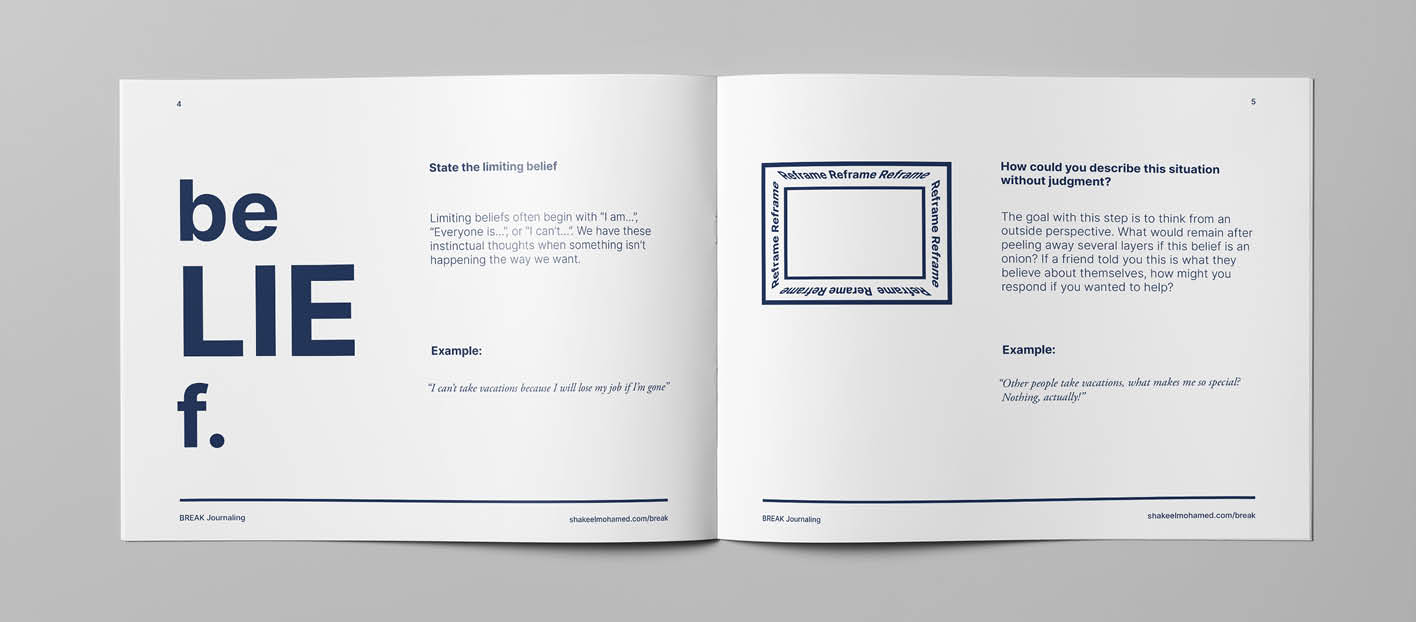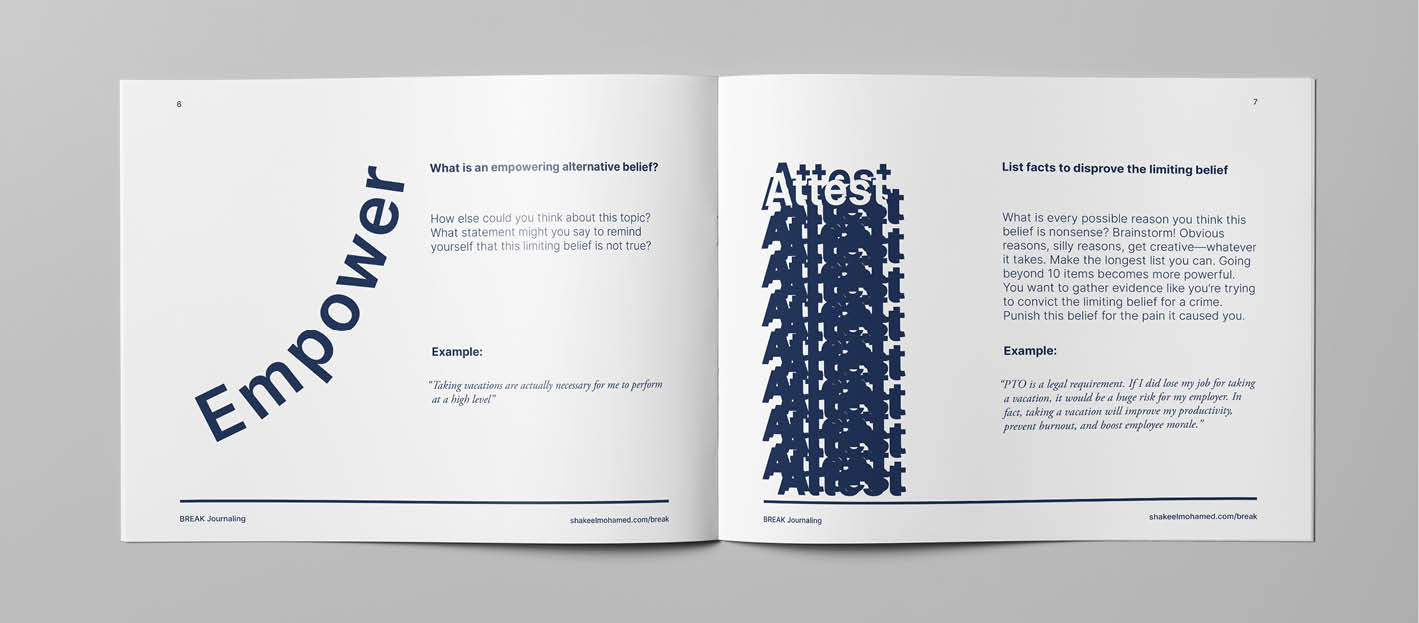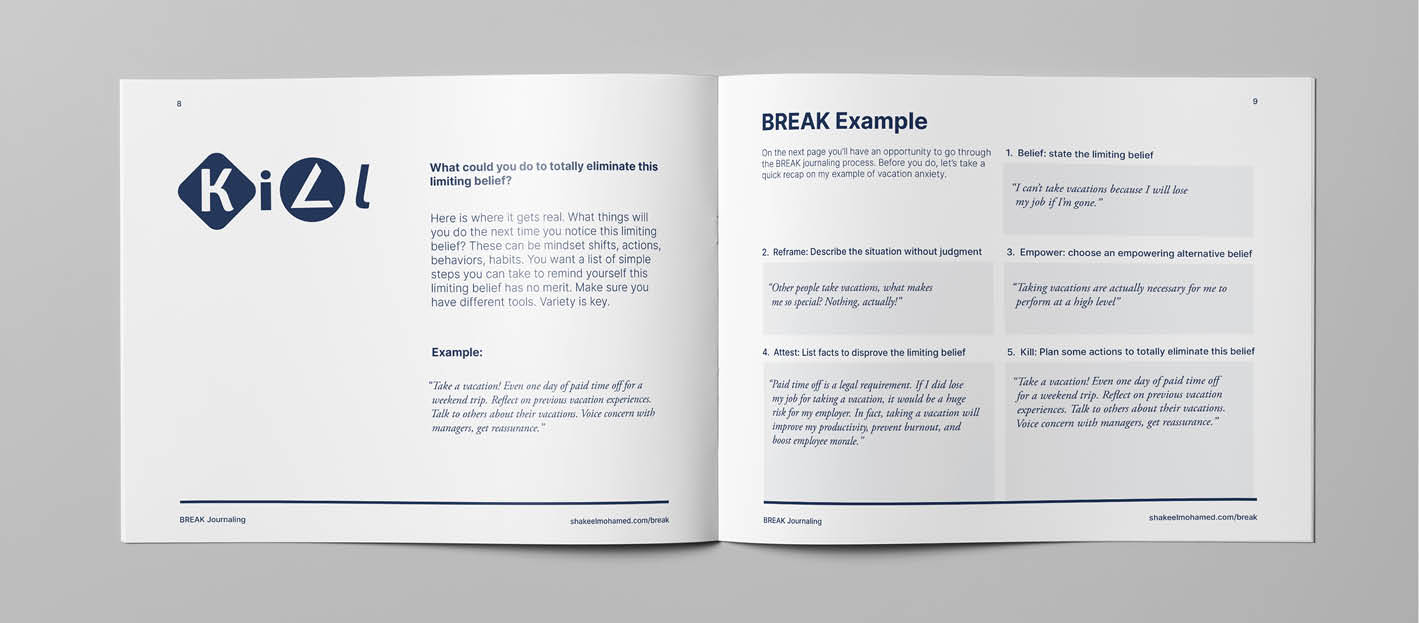 Journaling Worksheet (in progress)